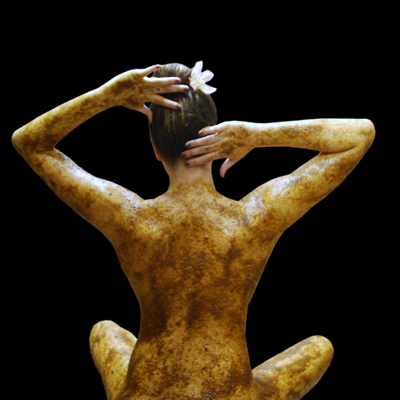 Udvarthana
The word Udvartana is largely used for the most famous body treatment in Ayurveda to lose weight. It's an Ayurvedic procedure of massaging the whole body, below the neck with oil or herb powders in a direction of opposite to the orientation of hair in the body.
It opens the circulatory channels, facilities the metabolic activity and improves the complexion of the skin. It reduces excess fat in the body, increases the stability of the extremities, promotes excellence of skin, improves the body complexion and eliminates bad body odor due to excessive sweating
Benefits:
Reduced cellulite/ subcutaneous fat tissue;
When taken as a part of a treatment program including a strict Ayurvedic diet plan, regular exercise or Yoga and appropriate internal Ayurvedic herbal medication as prescribed by the Ayurveda physician, it helps to reduce weight and gives a well toned body;
Beautiful skin complexion;
Cleanses and revitalizes the skin and removes body odour;
The blockages in the blood vessels are removed and pores open, removing body stiffness, facilitating better absorption of oils etc. through the skin.
Though the treatment is widely used to get a well-toned body, the actual outcome is highly individualized, based on the specific need; hence the consultation with the Ayurveda physician becomes extremely important.
Based on the consultation, the Ayurveda physician chooses the appropriate combination of herbs and oils. This combination, especially chosen for the individual (depending on his/her body constitution, climate and ailment etc.) would yield the specific result that one is looking for.